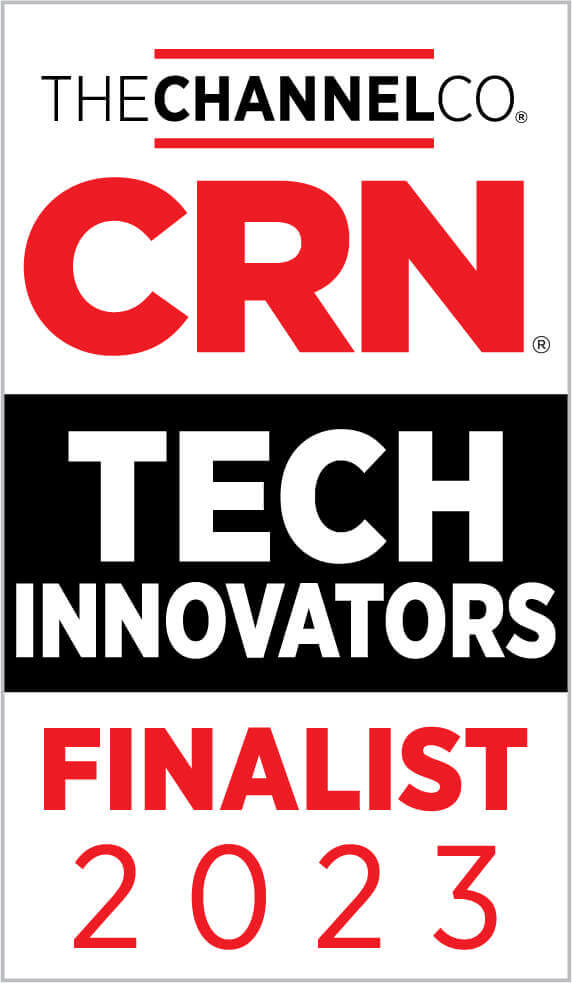 Alluvio IQ by Riverbed was named a finalist in the IT Infrastructure Monitoring category of CRN's 2023 Tech Innovators Award, announced today.
Alluvio IQ is a SaaS-delivered Unified Observability service that surfaces impactful issues with the context to solve problems fast. It accomplishes this by leveraging full-fidelity data–across networks, infrastructure, applications, and end users–then applying AI/ML, correlation, and intelligent automation to surface actionable insights.
About CRN's Tech Innovator Awards
According to CRN, these awards are meant to help solution providers identify products that are truly innovative and offer value for their customers. The 2023 CRN Tech Innovator Awards showcase IT vendor offerings that provide significant advances in IT–and partner growth opportunities–across a broad range of technology categories including cloud, networking, security, storage, and software. The awards spotlight innovative products across a wide range categories. The winners and finalists were chosen by CRN staff.
Four powerful intelligent automation use cases
The June release of Alluvio IQ, which was submitted for the award, focuses on intelligent automation across the Alluvio platform. Powered by the Alluvio LogiQ Engine, the Alluvio platform leverages AI, correlation, and automation to streamline repeatable processes with minimal human intervention and improved user satisfaction. Alluvio IQ uniquely offers broader automation use cases that extract insights across Alluvio telemetry and existing 3rd party tool silos to enable faster time to resolution.
With its powerful automation, analytical and integration capabilities, Alluvio currently supports four automation use cases:
 

Incident response runbooks automate troubleshooting by replicating the best practices of IT experts. With the Alluvio portfolio's full-fidelity insights, complex troubleshooting workflows become razor sharp, highly automated processes. Alluvio IQ replicates the advanced investigative processes of IT operations teams, providing context-driven insights that empower them to proactively resolve issues without escalating.
Security forensics automation with Alluvio IQ bridges the gap between NetOps and SecOps by leveraging automation to distill forensic data from the Alluvio NPM portfolio for use in traditional security tools, like SIEMs and SOARs. SecOps teams need easy access to all data sources and to easily integrate that data into their existing security tools. Alluvio IQ provides out-of-the-box runbooks for security investigations and threat hunting. These runbooks provide SecOps teams with easy access to Alluvio NPM and DEX data to help SecOps fully investigate threats with more context, reducing risk to the business.
Logic-driven desktop remediations harnesses the power of the Alluvio LogiQ Engine, logic-driven endpoint remediation workflows are capable of dynamically mimicking expert decision-making, resulting in instant fixes for simple to complex issues. Unlike other solutions that demand a multitude of remediation scripts customized to address narrow use cases, Alluvio Aternity sets itself apart by offering one-click remediation actions that can dynamically mimic expert decision-making by constructing logic-driven remediation workflows using reusable steps. This enables the resolution of both simple and complex issues. Combined with the fact that Aternity offers an extensive catalog of Mac and PC remediation actions for recurring end user experience issues such as application hangs, boot and login times, network connectivity, application crashes, OS crashes and more, IT can have more time to focus on innovation.
Intelligent ServiceNow ticketing empowers IT with their ideal scenario – automated ticket generation that is prioritized, remains up to date, and contains all the context IT needs to quickly remediate, directly from ServiceNow. Alluvio IQ's integration with ServiceNow, combined with its ability to integrate with third party tools, uniquely provides ITOps users with context-driven insights directly in their ServiceNow UI.
The results are better IT agility and efficiency, fewer errors, and reduced risks.
More on Alluvio IQ
Interested in an observability platform that unifies data, insights, and actions across IT? To learn how your teams can harness the power of Intelligent Automation to gain efficiency, quality, speed, while reducing costs, visit Riverbed today for more information on Alluvio IQ or to start a free trial.
Visit CRN to learn more about this year's Tech Innovator Awards.